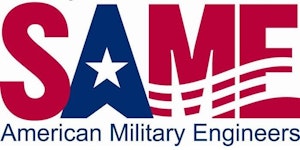 2017 STATE WATER PLAN IMPLEMENTATION AND CHALLENGES presentations from the U.S. Army Corps of Engineers, Dallas Water Utilities, City of Fort Worth, North Texas Municipal Water District, Tarrant Regional Water District, Trinity River Authority, and Upper Trinity Regional Water District discuss updates on Implementation of Priority Strategies, Innovative Technologies Assessments, Conservation Initiatives, and Financing Alternatives.

TWDB – Ms. Kathleen Jackson
Mr. Brian Kamisato – Deputy District Engineer for Project Management, Fort Worth District

Ms. Vicki Dixon – Regulatory Program Manager, Southwestern Division
UTRWD – Mr. Larry Patterson, Deputy Executive Director
FWWD – Mr. John Carman, Director
NTMWD – Mr. Billy George, Assistant Deputy Director
TRWD – Mr. Dan Buhman, Assistant General Manager


TRA - Kevin Ward, General Manager

Presentation from Warren Samuelson, PE, Manager, Dam Safety Section, TCEQ - Texas Dam Safety Program 2016, click image for presentation.
Presentation from Warren Samuelson, PE, Manager, Dam Safety Section, TCEQ - Texas Dam Safety Program 2016, click image for presentation.
---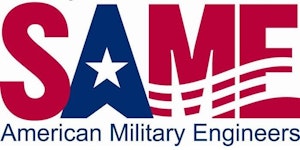 Presentation from Jill Jordan, City of Dallas Assistant City Manager - Update from Dallas City Hall - Planning the Next Bond Program and Enhancing Urban Design, click image for presentation.
Alberta Blair, Dallas County Public Works Director - Dallas County Major Capital Improvement Program Consultant Selection and Project updates
Presentation on Construction Manager at Risk (CMAR)
SPEAKERS:
Eric Horstman
Principal, CORGAN
As Principal in Charge, Eric has over 25 years of professional experience specializing in the design of educational facilities. Having completed over 100 projects, he has worked with budgets ranging from $50,000 to $86,000,000. These projects were delivered utilizing all of the approved methods for public schools in Texas. His expertise in this specialized field provides clients with creative and efficient educational design, while maintaining the critical student environment, student safety and educational space.
Jerry Nickerson
Interim VP Facilities and Development, PARKLAND HOSPITAL
Mr. Nickerson directs all Engineering and Program Controls Documentation for the execution of the $1.36 billion New Parkland Hospital Campus. He ensures that all design and construction services meet Parkland's mission, vision, goals, objectives, the needs of the users, and complies with all applicable regulatory and accreditation requirements. He directs and manages the engineering requirements for the program in keeping with Parkland engineering and design standards. He also directs Program Managers and the Program Management consulting team in the day to daycontrols operation. He has been active on the project since 2009 and recently joined the Parkland team in October 2013.
Prior to joining Parkland, Mr. Nickerson held senior management and engineering positions with Industry leaders in Facility Engineering Design and Construction and Program Management. Over the span of 40 years, Mr. Nickerson has been responsible for design, commissioning and construction of over $4 billion in new construction including projects for Governmental, Institutional and medical facilities both domestically and internationally.
He earned his Undergraduate Degrees in Environmental Geography and Civil Engineering from Texas A&M University in 1975 and 1981. He has been a registered Professional Engineer for 30 years. He also is a Certified Commissioning Authority and Measurement and Verification Professional. He is a member of the National Society of Professional Engineers and actively speaks at Industry conferences on Quality and Risk Management processes.
Glenn Anderson
Executive Director, TURNER CONSTRUCTION
Joined Turner in 1987, transferred to Dallas in 1995. Glenn has over 35 years of experience in the construction industry. This gives him the insight necessary to effectively provide preconstruction and construction management services on a variety of projects. Glenn is especially knowledgeable about educational facilities – having managed teams responsible for the successful completion of over $3 billion in design and construction projects in Texas over the last 20 years.
Luis Delgado
DFW Metro Leader, PM/CM, AECOM
Luis has 20 years experience in construction management and program management, currently serving as DFW Metro Leader and Program Executive for AECOM. During his career he has managed large number of CMAR projects for educational clients throughout the State of Texas. Recently responsible for leading the Fort Worth ISD CIP into establishing CMAR as a new project delivery methodology. Luis is CMAA North Texas' Past-President, leading the chapter to achieve Chapter of the Year award from CMAA National.
---
---
---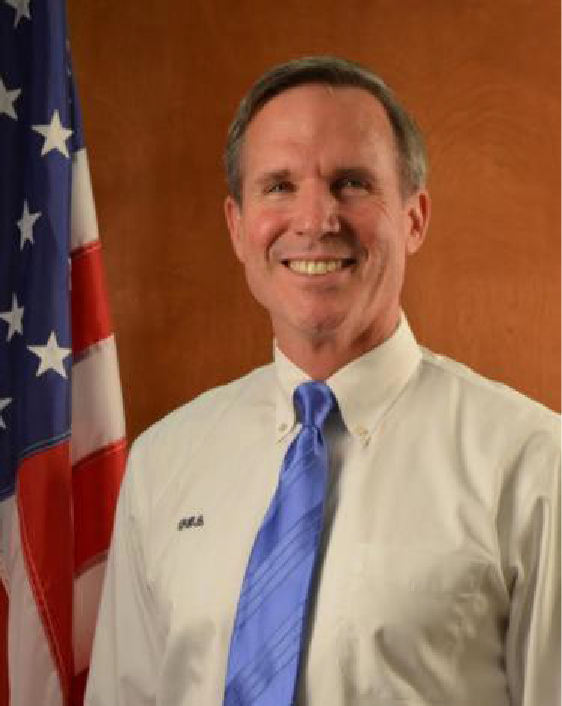 Charlie Hart
Director, DHS Program Management Office
Greater Southwest Region
General Services Administration
---
Charlie Hart directs the DHS Program Management Office for the GSA Greater Southwest REgion after serving as Regional Director of Design and Construction and Global Project Management. Before GSA, he served 30 years as an Army Offices including service in Berlin, Korea, Haiti, Italy, Croatia, Bosnia, Kuwait, and Iraq, and disaster response experience partnering with FEMA in response to the Loma Prieta Earthquake (1989) and Hurricane Andrew (1992). He has project and program management experience in building design and construction, and systems research and development. He has recent expereince in major construction projects delivery for the U.S. Courts, FBI, U.S. Customs and Border Protection, and the IRS.
He graduated with distinction (top 5%) from West Point, and holds an MS in Civil Engineering from Stanford University, MBA from Golden Gate University, and a Masters in Strategic Studies from the Army War College. He is a licensed Professional Engineer in California and Virginia, and a Project Management Professional (PMP). His expertise includes team building, project management, negotiations, health and wellness, building design and construction, and sustainability.
For a copy of the presentation click here.
Copies of presentations:
TWDB
Details
Join SAME Dallas Post as representatives from the Environmental Protection Agency, Texas Water Development Board, U.S. Army Corps of Engineers and the Levee Safety Office discuss updates on new policies and program initiatives and North Texas' latest water resources strategic plans and conservation and sustainability efforts.
Speakers:
James R. Brown, P.G.
Associate Director of Source Water Protection
U.S. Environmental Protection Agency (EPA) Region 6 (6WQ-G)
Water Quality Protection Division
Mr. James R. (Jim) Brown oversees the implementation of the public water supply supervision and underground injection control programs of the Safe Drinking Water Act. During his 30 year career, Jim has managed a variety of scientific and regulatory programs focused on water quality initiatives. His current work also involves assessing climate change adaptation initiatives in the Clean Water Act and Safe Drinking Water Act programs. Prior to holding this position, he served for 10 years as the Associate Director of Strategic Planning and seven years as chief of the Region 6 Drinking Water Section, overseeing the safety of the public water supply in Texas, Oklahoma, Arkansas, Louisiana and New Mexico. At EPA headquarters in Washington, D.C., Mr. Brown m managed the Monitoring and Technology Section within the Office of Solid Waste, where he worked in the RCRA Ground Water Monitoring and Corrective Action programs from 1987 to 1997. Mr. Brown also served as the U.S. project co-manager and drinking water team technical project coordinator for an environmental restoration project in the Ural Mountains region of Russia, from 1996-2001.
Prior to joining the EPA in 1987, Mr. Brown worked for two years as a remote-sensing hydrologist with the USACE in Washington, DC, mapping the distribution of surface water resources throughout the world. He earned a B.S. in Geology from Indiana University and an M.S. in Environmental Engineering and Sciences from Virginia Tech. Mr. Brown holds a Professional Geologist certification in the state of Indiana.
---
Bech Bruun
Texas Water Development Board
Bech Bruun was appointed to the Texas Water Development Board by Governor Rick Perry on September 1, 2013. His term will expire February 1, 2019.
Mr. Bruun most recently served as Director of Governmental Appointments for the Office of the Governor. He previously served as the Government and Customer Relations Manager for the Brazos River Authority. Mr. Bruun is a member of the Texas Environmental Flows Advisory Group. A native of Corpus Christi, he was chief of staff to State Representative Todd Hunter (District 32). He is former general counsel to the House Committee on Judiciary and Civil Jurisprudence, past executive director of Texas Victory 2008 and a member of the State Bar of Texas, Knights of the Austin Symphony, and the Onion Creek Club Board of Governors. Mr. Bruun received a bachelor's degree in business administration from the University of Texas at Austin and a law degree from the University of Texas at Austin School of Law.
---
Robert Slockbower
U.S. Army Corps of Engineers Southwestern Division (SWD)

Mr. Robert E. Slockbower is the Director of Programs for the Southwestern Division, U.S. Army Corps of Engineers, Dallas, Texas, a position he has held since September 2012. In this position, he is responsible for the development and execution of civil works, military, hazardous, toxic and radiological waste and support for other programs within the Division. Mr. Slockbower provides leadership and supervision for the SWD Programs Directorate and has staff oversight for programs, planning and project management activities in the division's four district offices.
Prior to his current assignment, Mr. Slockbower served as Director of Military Programs at USACE headquarters, a position he held from January 2010 to September 2012.

His first assignment as a member of the Senior Executive Service was in April 2003 as the Director, Military and Technical Directorate for Southwestern Division. In October 2004, Mr. Slockbower assumed the position of Director, Regional Business. Additionally, from April 2004 through January 2005, he was deployed for Operation Iraqi Freedom in successive positions as Director of Construction and Director of Programs for the Project and Contracting Office (PCO) in support of Iraq reconstruction. Following these positions, Mr. Slockbower returned to Iraq, serving as the Deputy Director for PCO from April through September of 2005.
---
Dan Delich
Levee Safety Alliance
Dan Delich oversees efforts by the National Levee Issues Alliance (LIA) to promote consensus flood hazard reduction policies that are clear, achievable, and adaptable to place-based variation. The LIA advocates for balanced and cost-effective approaches that retain well-conceived structural solutions among the various necessary options to reduce flood hazard levels for people, property, and commerce in developed lowland areas.

The Levee Issues Alliance began operations in November 2009, and includes membership from the states of Texas, Louisiana, and Mississippi.
Previously, Delich worked for ten years (1999-2008) to develop and manage a national government relations program for a large consulting, engineering, construction, and operations firm with 4,000 employees in 100+ offices worldwide. From 1994-1999, he served as a staff member of the U.S. Senate Committee on Environment and Public Works advising former committee chairman John H. Chafee on matters related to water resources development, global climate change, and the annual federal budget. Delich began his career by working for four years (1990-1994) as a policy analyst in the Office of Air and Radiation at the U.S. Environmental Protection Agency in Washington.

Dan Delich holds a BA in Political Science from Arizona State University in Tempe and resides in Plano, Texas.
---
Sarah Carrino
FEMA Region 6
Sarah Carrino is the Environmental Floodplain Specialist for FEMA Region, 6. She's responsible for providing subject matter expertise on the Executive Order 11988, Floodplain Management and Executive Order 11990, Wetland Protection. She holds a Bachelor in Environmental Sociology and Philosophy from Oklahoma State University, and is currently pursuing a Masters in Environmental Policy and Management. Prior to her current position, Ms. Carrino spent several years working in the field as an Environmental Specialist with the FEMA Reservist Program.
In 2013, she transitioned to FEMA Headquarters to serve as the Executive Order 11988/11990 Policy Specialist for the Office of Environmental Planning and Historic Preservation. There she assisted the Agency with integrating the Administration's latest environmental directives and executive orders such as the President's Climate Action Plan; Executive Order 13653, Preparing the U.S. for Impacts of Climate Change; and Executive Order 13690, Establishing a Federal Flood Risk Management Standard.
---
Jody Puckett
Dallas Water Utilities
Ms. Puckett began her career as a design engineer with the City of Dallas in January of 1982 in the Water Department and within the Water Department worked her way up to the position of Deputy Director of Planning. Ms. Puckett subsequently served as Director of the Office of Financial Services for two years and the Director of Sanitation for six years.
Ms Puckett returned to the Water Department in 2005 as the Director of Dallas Water Utilities. The City of Dallas Water Utilities is a not-for-profit regional water and wastewater utility of the City of Dallas providing water and wastewater services to approximately 2.2 million people in Dallas and 27 nearby communities with an annual budget of over $600 million in addition to an annual capital improvement budget in excess of $300 million.
Ms. Puckett's currently serves as the Chair of the Region C Water Planning Group. In addition to her service on the Region C Water Planning Group and she serves on the Board of the Water Research Foundation.
Ms. Puckett holds an MBA from the University of Dallas and a Bachelor of Science in Civil Engineering from Texas A&M University. Ms. Puckett is also a Registered Professional Engineer in the State of Texas.
---
CMAA North Texas - VIP Breakfast featuring US GSA CIP Update - July 16
CMAA North Texas Chapter
Construction Management Association of America
---
---
SAME Fort Worth Post Meeting Announcement for July 6th
All are welcome, membership not required, please join us for a program by:
Terry Lee Henry
paws4people, Inc., Chief Operations Officer
paws4vets Program, Executive Director
Biography
Terry Henry is a veteran living with Post-Traumatic Stress Disorder (PTSD) who is passionate about helping his fellow veterans returning home after service to their country. Terry has a Bachelor in Engineering Science from Vanderbilt University. He served in the military from 1972 to 1977, and then again from 1979 to 1987. Since his discharge, Terry has battled the symptoms of complex PTSD. He began training his own Psychiatric Service Dog to help mitigate his PTSD symptoms. In 1999, Terry and his daughter Kyria established paws4people, Inc., a non-profit organization headquartered in Wilmington, North Carolina. He currently serves as the Chief Operations Officer. Under Terry's leadership, paws4people enhances the lives of active-duty service members, veterans, inmates, children and seniors by utilizing the "special powers" of canine companionship and service displayed by highly trained assistance dogs through specialized educational, private placement, therapeutic, and visitation programs. Terry has overall strategic and operational responsibility for paws4people programs. Terry provides effective and inspiring leadership by being actively involved in all programs and services. https://paws4people.org/
In 2008, turning his attention to helping other veterans, Terry developed and now leads the paws4vets Assistance Dog Placement Program. Under this program, veterans, active-duty service members or their dependents with physical, neurological, psychiatric or emotional disabilities can receive psychiatric service dogs, mobility service dogs or rehabilitative service dogs. Terry developed training protocols and methodologies, for both clients and service dogs, wherein a service dog is used as an adjunct psychological therapeutic intervention device for the treatment of and/or mitigation of PTSD symptoms. He has also expanded the utilization of this unique service dog/adjunct psychological therapeutic intervention application to other psychological diagnoses such as: Traumatic Brain Injury (TBI), Dissociative Amnesia (DA), Dissociative Identity Disorder (DID), and PTSD resulting from Sexual Trauma. Utilizing his more than 40 years of dog training experience and his own experience as a veteran living with PTSD, Terry oversees the placement of every paws4vets service dog with its client. Terry Henry was honored as an Everyday Hero by ION Television in 2015
You can now pay for your lunch using Paypal - just go to the Post website
http://samefortworth.org/2014/03/24/april-7-joint-meeting-project-management-institute/ and click the link to the right.

Even if you pay using Paypal, you still need to RSVP to

Don't forget to bring cash for the raffle ticket drawing!
---
2015 SAME Dallas Post Scholarship Foundation Golf
Tournament Tour 18 Dallas
On June 16th over 85 golfers participated in the 2015 SAME Dallas Post Scholarship Foundation Golf Tournament at Tour 18 Dallas. There were 17 sponsors raising approximately $8,000 for the Post Scholarship Foundation.
Congratulations to the following teams:
1st Place – Melani McDaniel, Tom Kula, Taylor Mokate and Drew Landis;
2nd Place – Jason Williams, Jason Taylor, James (Mikie) Underwood and Brandon McBryde;
3rd Place (and winner of the Post's Traveling Trophy) – Farnsworth Group with Marvin Fisher, Dave McCormick, Doug Ekstrom and Chris Eason
Special thanks and kudos to our Golf Tournament Committee for coordinating another outstanding tournament: Mary Ellen Johnson, Bill Pearson, Alain Bernier, Angelia Ekholm, Mike Fallon, Tyler Bottorff and Bonnie Tinsley.
Thank you for supporting the Dallas Post Scholarship Foundation by participating in this year's SAME Scholarship Foundation Golf Tournament at Tour 18 Dallas! It was a great day!
To view and download pictures from the tournament, please click here. Just let me know if you have any issues accessing the pictures.
---
SAME Dallas Post March 2015 Presentation
Click below to view presentation
---
SAME Dallas Post January 2015 Presentation
Click below to view presentation
The link below is the handout from the meeting.
Tulsa Indefinite Delivery Indefinite Quantity - Contract Usage
---